PARTNERING WITH A LAST DAYS OVERCOMER CONFERENCE HELPS GROW AND STRENGTHEN YOUR CHURCH'S FAITH

DESPITE

THE COLLAPSE OF EVERYTHING ALL AROUND IT, AND POSITIONS IT AS THE REGIONAL AUTHORITY
WARNING: There is a limit of 15 Churches that can Partner with each Last Days Overcomer Conference.
Register On This Page Now To Secure Your PARTNERSHIP.
August 26TH, 2023 @ 8:30AM
The Parkview @ Mall of America, Minneapolis, MN
PARTNERING WITH A LAST DAYS OVERCOMER CONFERENCE:
Builds Faith in your congregation to overcome whatever the future brings
Answers your congregation's questions and thus builds loyalty to the church
Transforms your congregation into those who place the Gospel and others ahead of their own self-interest
Positions your church and pastor as regional authorities on overcoming the challenges of the future
Builds church attendance as unchurched conference attendees are referred to your church for spiritual growth and development
All of this without using church resources or buildings (at no cost to the church)
No downside whatsoever
WHAT SPECIAL PERKS WILL A PARTNERSHIP WITH LAST DAYS OVERCOMERS PROVIDE
Free tickets for the pastor and a guest including a free lunch
Buy One/Get One tickets for every member of your congregation ($47 value)
Buy One/Get One tickets for homebound members to watch the online version of the conference
Free "How to Prepare for the Last Days" ebook download for the Pastor to read in advance
Free "How to Prepare for the Last Days" signed bestseller for pastor at the conference
Free PERSONALIZED video mentioning your church to promote the conference at your church and via email to your congregation
Free promotional package including posters and postcards to hand out
Free post-conference follow-up Zoom for the pastor with the conference speakers
OPTION: Shout Out for church at the conference
WHY HAVE THESE CONFERENCES? WHAT IS YOUR CONGREGATION SEEING?
The last couple of years we have faced:
The pandemic
​Riots that burned our cities
​The most contested election in US history
​Vaccine mandates
​Supply chain issues
​The Ukraine crisis
​Threats of nuclear war
​Runaway inflation
​Mass shootings
​School shootings
And it doesn't seem to be getting any better
​World leaders are planning a Great Reset
​"You will own nothing" and THEY will be happy
​Morality is collapsing
​World Economic Forum promotes "transhumanism"
​Experts fear Artificial Intelligence will take over
​The World Health Organization's Pandemic Preparedness Treaty threatens to control healthcare
​The United Nations Agenda 2030 puts Corporations in charge of the world
​China threatens war against Taiwan.
​Tension is high between Israel and Iran
​War could ingulf the world further at any moment.
​The United States could join a conflict at any moment.
​"Spy balloons" or whatever they have crossed into our airspace.
​Political and cultural conflict continues to rise in the United States.
​An economic collapse appears to be soon as we've witnessed banks fail.
​AI and its consequences dominate the news cycle.
​Leaders in technology warn that this technology could endanger life as we know it.
THE WORLD IS NOT THE SAME AS IT WAS—SOMETHING MAJOR HAS CHANGED
So much so that according to a recent Lifeway Survey, 9 out of 10 Pastors think the events of the last 3 years match the signs of the last days. The same study revealed that 56% of pastors believe Jesus will return in their lifetime. Are you among this majority of pastors?
Many of those in the pews perceive this as well as 77% of evangelicals believe the collapse of everything is soon, but they feel ill-prepared as these events continue to worsen.
Though this concern of believers prevails across the country very little is being done to address the concerns Biblically and practically. A recent study revealed that 75% of evangelicals surveyed felt churches were asleep regarding these challenging events. And 33% said they no longer attend church because their church doesn't discuss these issues.
A LAST DAYS OVERCOMER CONFERENCE ANSWERS YOUR CONGREGATION'S QUESTIONS ABOUT THE COLLAPSE OF GOVERNMENT, MORALITY, AND THE ECONOMY THAT MAY NOT BE APPROPRIATE FOR SUNDAY MORNING
You have wrestled with the problem of how to discuss issues like the collapse of morality and the economy with your congregation. Perhaps wisely, you have decided that Sunday morning is not the appropriate time to discuss these issues, yet, your congregation needs biblical and practical advise on what they should be doing RIGHT NOW to prepare as Christians for the collapse that is coming.
They also have specific questions that they may feel uncomfortable asking in church, but which can be answered for them in any one of our four Q&A sessions during the all-day conference.
A Last Days Overcomer Conference is ideal for partner churches to outsource this task too. And we gladly accept this role.
LAST DAYS OVERCOMER FEATURED SPEAKERS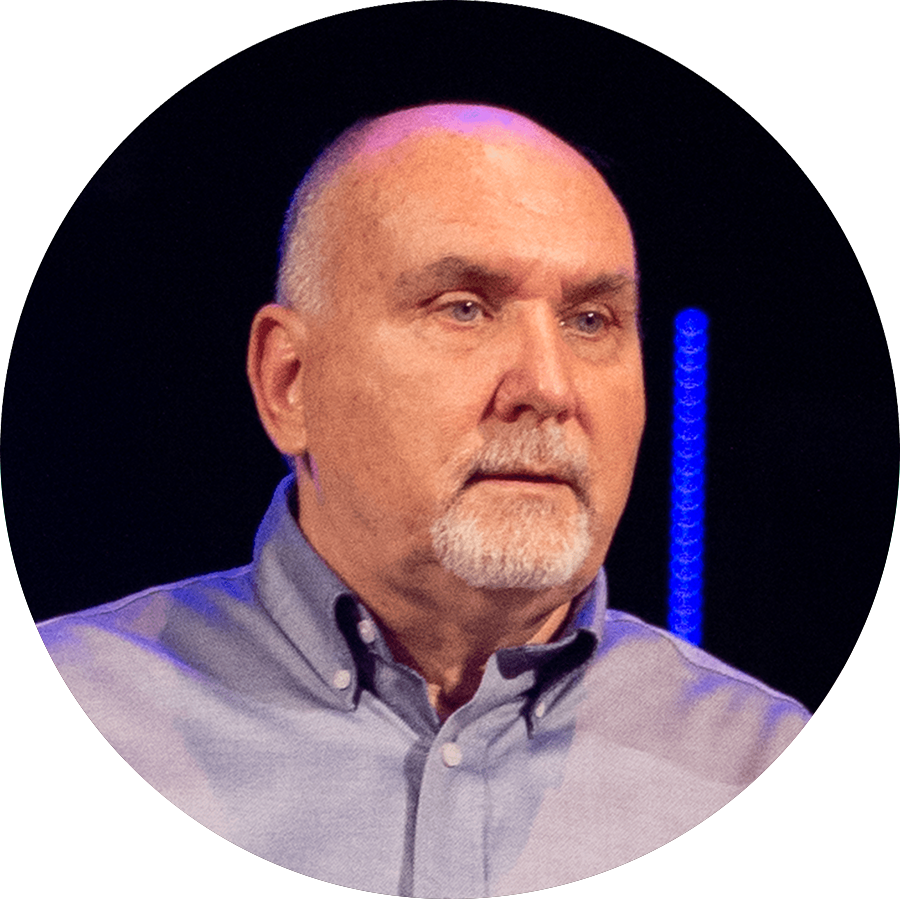 NELSON WALTERS
Nelson Walters is an internationally recognized prophecy teacher, author of ten books including Revelation Deciphered, How to Prepare for the Last Days, and Daniel Unsealed. Nelson encourages millions each year through his world-renowned and highly subscribed YouTube Channel. His passion is preparing the Church for the years before the return of Jesus.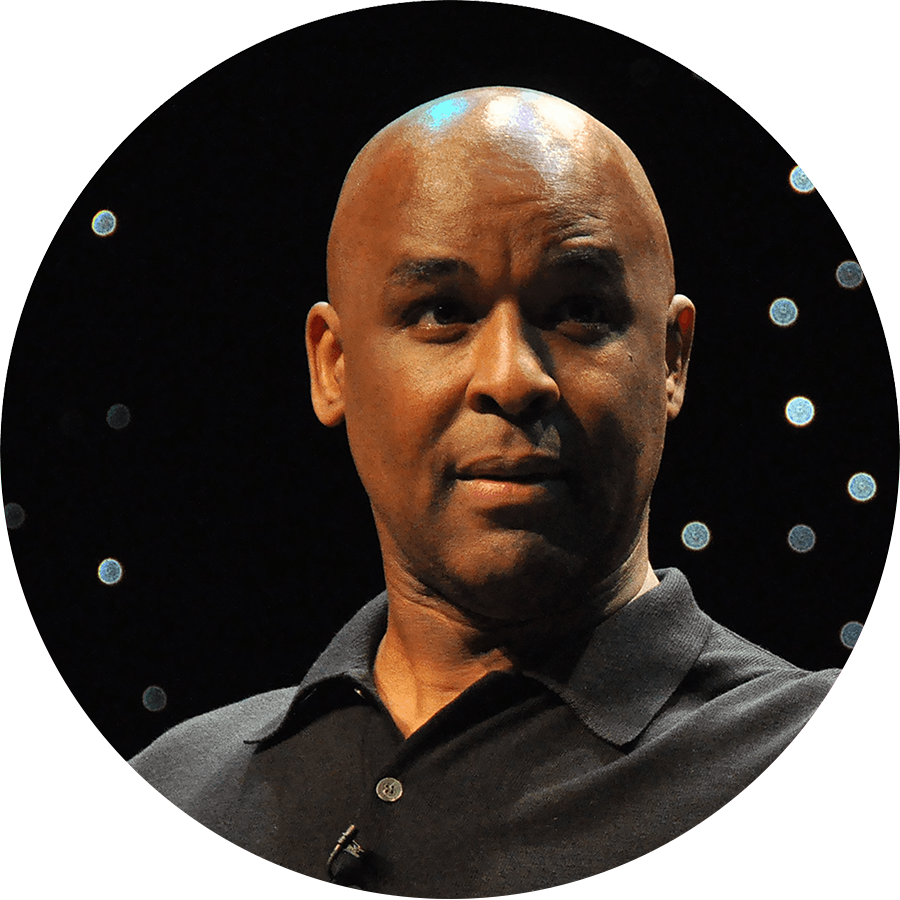 MARQUIS LAUGHLIN
Marquis Laughlin is founder of Acts of The Word Ministries, a performance artist, and missionary to the church, his uniquely compelling dramatic solo Scripture presentations include seven different books of the Bible. For the past two decades he has toured the country and overseas performing in theaters, conferences, and houses of worship both large and small. His passion is to inspire audiences to act out the words they hear.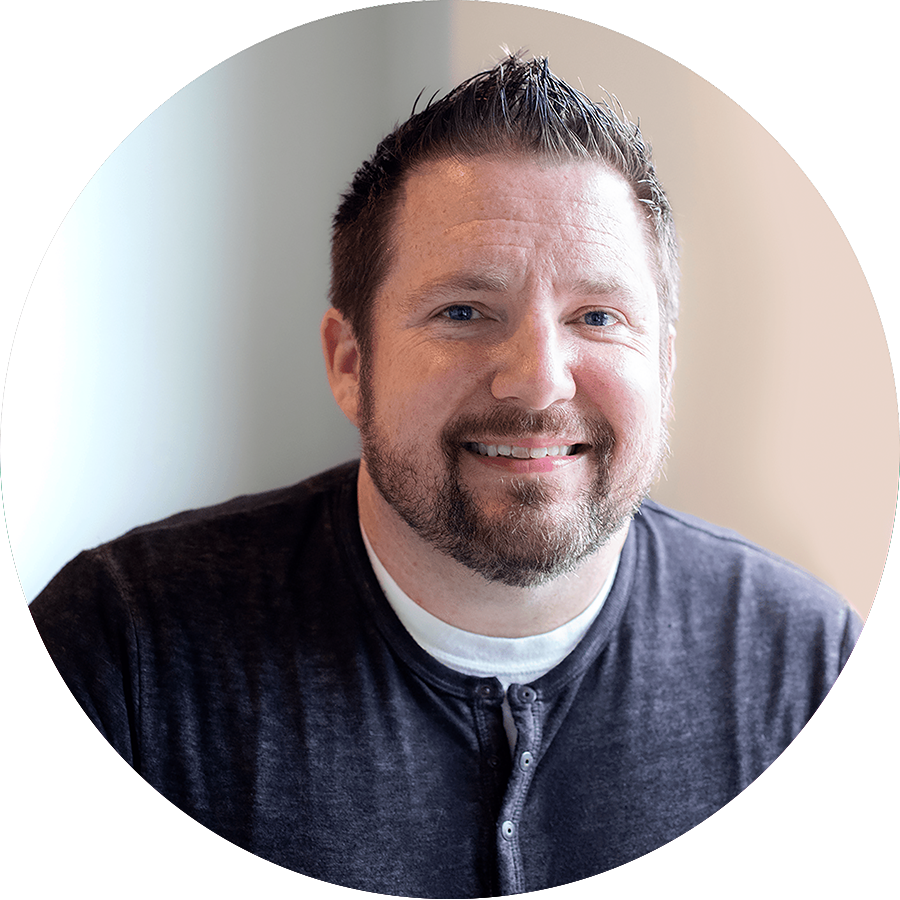 JAKE MCCANDLESS
Jake McCandless is a long-time lead pastor currently planting a network of last days prepared churches called Epic Life. He's founder of Stand Firm Ministries, as well as a multiple award-winning author including the first traditionally published children's book on the return of Jesus, Jesus and His White Horse. His latest is Jesus and His Kingdom. He also hosts the Stand Firm Parents podcast. Jake's heart is helping parents and grandparents prepare their families for the Last Days.
All three speakers can be heard on one of the hottest prophecy podcasts, Bible Prophecy Daily, as well as being heard and seen on other prophecy sites and shows.
OVERCOMING THE COLLAPSE OF EVERYTHING CONFERENCE SCHEDULE
SESSION 1 (9 AM – 10:20 AM)
God Did Not Give Us the Spirit of Fear Nelson Walters
Bible Presentation: Rev 21 – 22:7 Marquis Laughlin
A. What Kind of Glasses are we Wearing? Spiritual or Fleshly?
B. How Do We "Practice" for the Coming Collapse?
C. Why Everything is collapsing
D. Overcoming Fear of the Last Days Through Blessed Hope
E. Altar Call
Q&A Session: Nelson Walters, Jake McCandless, Marquis Laughlin
SESSION 2 (10:40 AM – 12:00 PM)
Wise Or Foolish Virgins? Nelson Walters
Bible Presentation: John 6:1-40 Marquis Laughlin
A. Does Jesus say the Church is at risk?
B. How should Christians respond to economic collapse?
C. Should We Prepare to Save JUST Ourselves or Others?
Q&A Session: Nelson Walters, Jake McCandless, Marquis Laughlin
LUNCH (12:00 PM – 1:00 PM
SESSION 3 (1:00 PM – 2:20 PM) NEEDS UPDATE
Preparing our Families Pastor Jake McCandless
Bible Presentation: Marquis Laughlin
A. Preparing as a Team
B. How to prepare children and grandchildren
Q&A Session: Nelson Walters, Jake McCandless, Marquis Laughlin
SESSION 4 (2:40 PM – 4 PM)
One World Government and Technology Nelson Walters
Bible Presentation Rev 17-19:6: Marquis Laughlin
A. The THREE coming one-world governments (Surprise!)
B. Transhumanism, AI, and Surveillance
Q&A Session: Nelson Walters, Jake McCandless, Marquis Laughlin
WHAT ABOUT THE RAPTURE? DO YOU TAKE A POSITION ON THE RAPTURE?
All the speakers and volunteers believe in the Rapture of the Church, however, all discussions at the conference are about overcoming the challenges that will likely happen before the Rapture, whenever that may be.
A LAST DAYS OVERCOMER CONFERENCE UNIFIES AND DOESN'T DIVIDE
The difference can be seen in that Last Days Overcomers Conferences are:
UNIFYING
They don't focus on when something is going to happen but what to do when those things happen rather than "my theory is right and yours is wrong."
​BIBLICAL
The speakers are going to make it known the Bible is the best source of truth on the last days rather than creating an environment in which communicates "experts are the best source of truth."
​APPLICATIONAL
The conference follows in the model of Jesus who spent most of his time on how to overcome the events; not on the events themselves rather than presenting prophecy "charts, graphs, and timelines".
ENCOURAGING
The last days is a positive for believers and Last Days Overcomer Conferences focuses on the blessed hope of the return of Jesus, which allows us to overcome difficulties rather than presenting the Last Days as "scary, disheartening, making one want to hide."
EQUIPPING
Last Days Conferences are designed to spur church engagement in evangelism, disciple making, and sharing the love of Jesus rather than "creating arguments."
ANSWERS
One of the highlights of these conferences are the Q&A Sessions after each session to answer your most difficult questions rather than "leaving you with more questions than answers"
At a Last Days Conference you will:
Be encouraged not to fear the challenges of the last days.
Be guided through God's prophetic plan.
Learn Jesus' last days expectations for His followers.
See the challenges for Christians in the last days.
​Learn how Christians should respond to economic collapse.
​Be given Biblical advice in preparing your family for the last days.
​Consider the prioritize the preparations for your family.
​Be provided practical steps to spiritually prepare your family.
​Be given practical steps to physically prepare your family.
​Learn a Biblical foundation of the governments and technology of last days.
​Examine Scripturally insight instruction regarding transhumanism, AI, and surveillance of believers.
​Have opportunities to have your last days questions answered.
​Most locations lunch is included in your ticket.* (Not all locations have lunch provided due to restrictions at the venue.)
All of this is designed to work with your busy schedule.
The conferences are only one day and are coming to a city near you.
Online options are available as well.
Tickets for this one-of-a-kind conference are only $47.
This one-day event will prepare you and help you prepare your families for the challenges now and future collapse of everything.
Have your questions answered.
Receive practical steps.
Connect with a community of believers concerned about what you are concerned about.
Take steps to strive, not just survive.
Take steps to be an overcomer.
As you read 77% of evangelicals surveyed felt that we are in the last days and 75% felt they weren't prepared. The interest for these conferences have been off the chart. Advisors tell us to raise the prices, but we want to make sure this opportunity is accessible to everyone. We share this to let you know tickets are going fast! These venues have limited seating. Once it is filled it is filled. Tickets go fast due to the excitement for such an event and because often tickets are both by church groups in group purchases.
HUNDREDS OF CHRISTIANS HAVE PAID IT FORWARD AND VOLUNTEERED TO GIVE YOU THIS CHANCE TO PARTNER WITH A LAST DAYS OVERCOMER CONFERENCE
Millions of our followers have recognized that the Church is ill-prepared for the collapse of everything that is coming. Thousands have prayed about this and hundreds have sacrificially given and volunteered so you can freely partner with us at this conference. They have given their time, money, and prayers so you and your congregation can be there at the conference and be transformed into overcomers.
A LAST DAYS OVERCOMER CONFERENCE STRENGTHENS THE FAITH OF YOUR CONGREGATION AND HELPS FORM THEM INTO OVERCOMERS BOTH IN CHALLENGING TIMES AND NOT-SO-CHALLENGING TIMES
Most importantly of all a Last Days Overcomer Conference strengthens faith, both now, and in the time of future challenges. Most Pastor's greatest challenge is an unmotivated congregation, willing to receive but not willing to give. A Last Days Overcomer Conference can transform them into "overcomers" who place the Gospel and others ahead of their own self-interest.
DO YOU STILL HAVE QUESTIONS AND WANT TO SPEAK TO ONE OF THE MAIN SPEAKERS?
Call Marquis Laughlin at (770) 298 4888